Lukáš Vach – new product manager in Prague
---
At the beginning of the year, our sales team has grown by another very capable member. This new member was Lukáš Vach. He is now part of sales team in Prague and he will work as a product manager and specialist in storage and servers.
---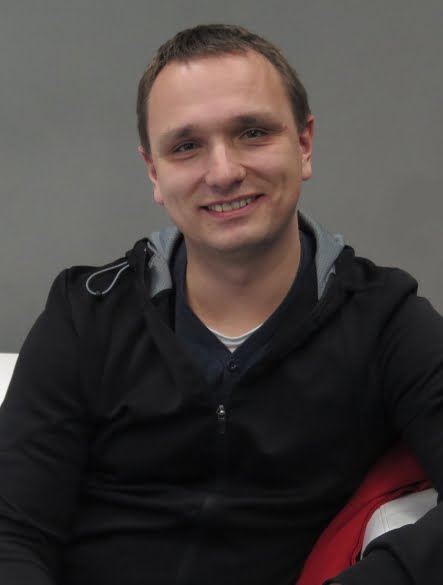 In this area, Lukáš has very rich experience from ASBIS (one of the largest suppliers of computer components). He worked in ASBIS as a product manager and he made proposals for tenders. Previously, he worked at TechData (distributor of computer and communication technology) as well as a product manager (Intel and Kingston).
"To work for M Computers attracted me that I could do what I enjoy. At the same time I got closer to the end users and designed for them right solutions," says Lukáš.
Lukáš is also pleased to be able to transfer knowledge to colleagues in the area of servers and at the same time that he can learn himself something new in this field.
He also hopes that he could have more time to his hobby – cycling. Earlier he traveled a lot, but after moving out of Prague and while commuting to work is not much time left. "Several times I tried the bike and go to work. But the next day I was so destroyed that I did not even see the bike for a long time," he describes his attempts. We'll see if his new job will help him. But Lukáš is afraid, that it is not only about the workload but also about his two small daughters, because he is trying to spend with them as much time as possible.
"I know Lukáš for a long time and he's a great hard worker, so I really look forward to working with him", adds Petr Plodík, who will now share office with Lukáš in Prague.
https://mcomputers.cz/wp-content/uploads/2017/01/Lukas-Vach-FB.jpg
470
600
Jitka Bláhová
https://mcomputers.cz/wp-content/uploads/2020/07/Logo_M_computers_bez_claimu_RGB_logo-2.png
Jitka Bláhová
2017-01-04 13:18:37
2017-02-01 13:09:24
Lukáš Vach – new product manager in Prague